InstaGNG Vending Technology

If you have ever been through an airport lately you might think that everyone, I mean EVERYONE, is flying right now.  If you are lucky enough to connect through Charlotte or Atlanta, you might think that every flight in America connects through these hubs based on the sheer volume of people.  I love America getting back at it- if it wasn't for the crowds.
Connecting through Charlotte on a random Wednesday morning in March dodging roller bags and a strangely high number of "emotional support dogs", I arrive at my gate area around 30 minutes before my 8am flight.  The area was packed.  My gate was E30… E28, E32, E31, E29 were all packed.  You could barely move as it appeared to be rush hour in this area of the airport.  Part of the problem creating the congestion was a snack kiosk planted right in the middle of the gate staging area taking up significant space.  Clearly, the folks at CLT understood how to take advantage of heavy traffic areas.
"This is a great location for this kiosk, selling snacks in a crowded area while people wait to board their flight." I thought to myself.  "Good idea, Mrs. Airport Kiosk Planer at CLT.  You got me, let me grab a Diet COKE!"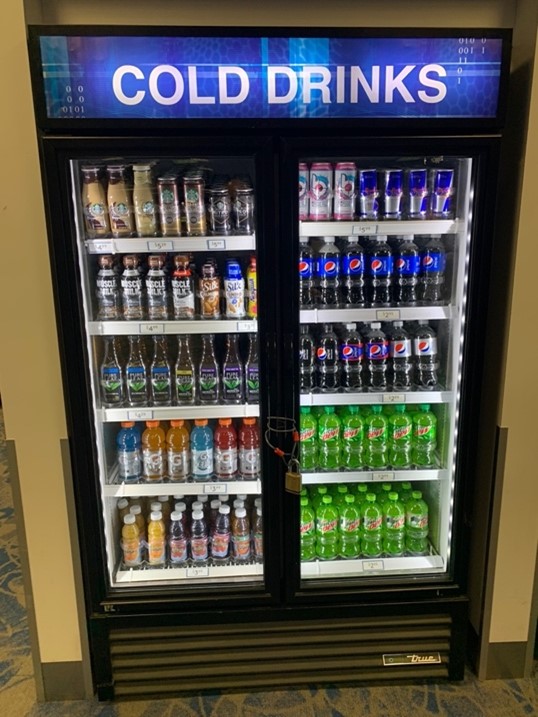 And I find this cooler…. locked.  LOCKED! Apparently, the staff attending the kiosk didn't show up, covid, doesn't work on Wednesday, too early in the morning or maybe just quit- who knows.  Among hundreds of people waiting for their flights, many likely skipping breakfast or simply couldn't stop at Starbucks need a drink…LOCKED!  Come on CLT, you are better than that.
VPO is short for 'volume per outlet'.  A measure of item velocity, usually for beverages, typically by the case for a week or month.  "This store has a 23 VPO on Monster".  Translated to "This store sells 23 cases of monster in this store per week".  VPO metrics support production, number of store deliveries and store staffing to mention a few.  The most important, however, is revenue.
Why am I obsessing on VPO? Because VPO drives all elements of the go-to-market investments made by brands, distributors, wholesalers and retailers like this one in Charlotte airport.  What is the VPO for this location? ZERO! Most retailers and brands PRAY for this type of captured environment to sell their goods! (I get a little cranky when I'm thirsty)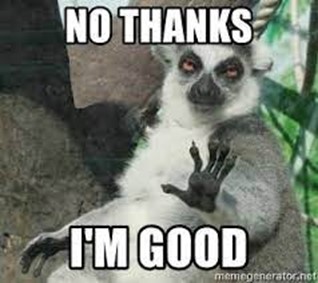 But I already have everything installed...
This is perfect example where it's simply too much effort and cost to transition to a pure vending cooler. We are really talking about extending the time this cooler can sell beyond when staff is supposed to be there- maybe 12 hours a day. This is when technology comes to the rescue. Solving a simple question, "How can I use my current cooler to stay open longer, maximize sales during traffic surges to drive VPO without being impacted on staffing constraints?" Although this is a classic question answered by vending companies, swapping out a current cooler with a vending cooler is cost prohibitive.
Come on CLT, DFW, ATL, LAX, MCO…. call INSTAGNG. Leave the "Surrender Cobra" to college football upsets not paying customers.
For more solutions, demo and information regarding InstaGNG, contact Ricardo Silva at +1 (737) 222-3470
We look forward to seeing everyone at NAMA 2022 in Chicago. Let's connect.